Discovery

R

ally

Prologue

1st day

-

Morocco 2022

Home
RDV

at

8 a.m.

for all the crews at

hôtel Andalucia Golf à TANGER
The crews take possession of their vehicle reserved with the rental company.

Installation of a positioning beacon on the vehicle.

Flocking of the vehicle in the colors of the rally, and of the sponsors.

Installation of crews in rooms allocated by the Organization.

Verification of documents, identity, driving license, health insurance and repatriation, etc.

The crews attend the first briefing of the rally.

Then, with a delay of at least five minutes between each vehicle, the crews will start the Prologue.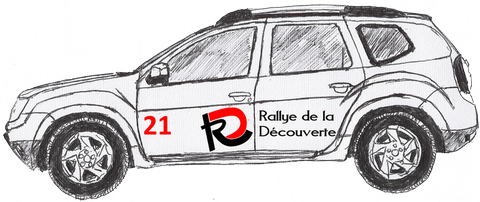 Departure of the

Prologue from

1 p.m.

Day 1
4 Photos to take, on 4 different sites.



The solution of an enigma distributed to the crews on their arrival, will reveal the 4th site to join

The crews will have to study their itinerary as closely as possible to reach these 4 sites by making the shortest possible route. Selfies as proof of passage!

The crew who have joined the four sites by completing fewer kilometers than the others will take the lead in the ranking of orienteering challenges.